From forest to table: Discovering the unique properties of honeydew honey
2023-08-02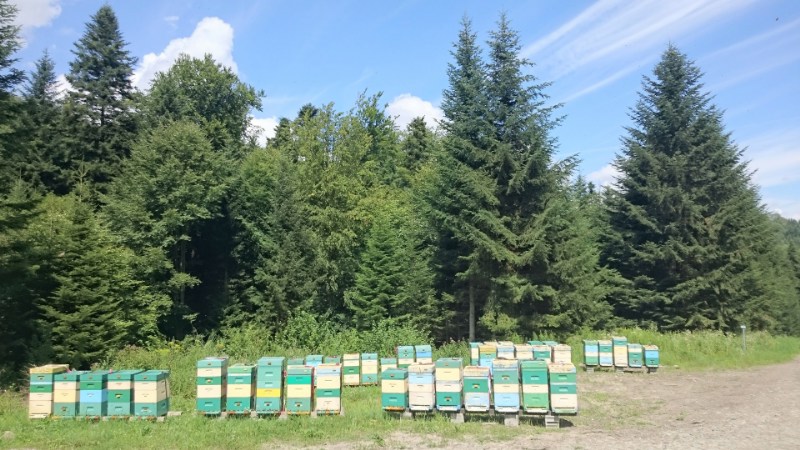 Honeydew honey, also known as forest honey, is one of the most unusual varieties of honey available on the market. It is extracted from honeydew secreted by insects, such as aphids, which feed on tree sap. This process of extracting honey is extremely fascinating and complicated at the same time. In this article, we will take a closer look at what honeydew honey is, how it is extracted and its unique properties.
What is honeydew honey and how is it extracted?
Honeydew honey, also known as forest honey, is produced by bees from honeydew, which is secreted by aphids that feed on the sap of trees. These aphids cling to the needles and take the sap from them, then secrete honeydew. The bees collect the honeydew and process it into honeydew honey in their hives.
The process of extracting honeydew honey is extremely labor-intensive. The bees must find the trees where the aphids live and collect their secretions. They then have to process the honeydew, removing excess water and adding enzymes that convert it into honey. The whole process takes a lot of time and effort, but the result is extremely tasty and has many beneficial properties.
Unique properties of honeydew honey
Honeydew honey has many unique properties that set it apart from other varieties of honey. First, it has an exceptionally dark color and intense flavor. Its aroma is rich and slightly sour, giving it a distinctive flavor profile. In addition, honeydew honey is an excellent source of antioxidants, which help protect the body from harmful free radicals.
Another unique feature of honeydew honey is its high mineral and nutrient content. It contains many valuable components, such as iron, potassium, calcium and magnesium, which are essential for the proper functioning of the body. Honeydew honey is also rich in vitamins, such as vitamin C and B vitamins, which strengthen the immune system and provide energy.
Health benefits of honeydew honey
Honeydew honey has many health benefits that make it worth consuming regularly. First, it has anti-inflammatory and antibacterial properties, which means it can help fight infections and inflammation in the body. In addition, honeydew honey has a soothing effect on the digestive system and can help treat stomach problems such as heartburn and indigestion.
Another health benefit of honeydew honey is its effect on the immune system. Due to its high antioxidant content, honeydew honey can boost our immunity and help prevent infections. In addition, honeydew honey can also help regulate blood sugar levels and can be beneficial for people with diabetes.
Different types of honey and their properties
There are different types of honey available on the market, each with its own unique properties. In addition to honeydew honey, nectar, dandelion or buckwheat honeys are also popular. Each of these types of honey has a different taste, texture and color. Honeydew honey is distinguished by its dark color and intense flavor, which gives dishes a unique taste and aroma.
It is important to choose high-quality honey and pay attention to its origin. Honey should be obtained from organic sources and contain no artificial additives or chemicals. Therefore, it is worth reaching for honeydew honey from reliable producers, such as our Apiary ApiMiodek.
Summary
Honeydew honey is an unusual variety of honey that has many unique properties and health benefits. Its intense flavor, dark color and abundance of nutrients make it unique among other types of honey. It can be used in the kitchen to prepare a variety of dishes and drinks, adding a distinctive aroma and sweetness to them.
It is worth choosing high-quality honeydew honey from the natural forests of the Subcarpathian region, who care about the environment and the health of bees.
Recommended
Regular price:
14,17 €

incl. VAT
12,98 €

incl. VAT
1200

pts.
Lowest price in 30 days before discount:
12,98 €
10,82 € / kg
incl. VAT
16,23 €

incl. VAT
1500

pts.
11,69 €

incl. VAT
1080

pts.
9,74 € / kg
incl. VAT